Currently, Kaepernick is without a deal after being signed to the San Francisco 49ers for six years. Some say that's because the quarterback didn't do much for the team. Others think he's being shut out of the league because of his strong social activism. Vick thinks he needs a haircut. He said when asked why he thinks Kaepernick is still unsigned and what he needs to do to land a deal:
"First thing we've got to get Colin to do is cut his hair. Listen, I'm not up here to try to be politically correct, but even if he puts cornrows in there, I don't think he should represent himself in that way in terms of—just the hairstyle. Just go clean-cut. You know, why not? You're already dealing with a lot of controversy surrounding this issue. The most important thing that he needs to do is just try to be presentable. All the social media stuff he's doing—we get it, we understand it. It's time for Colin to step up in a different way."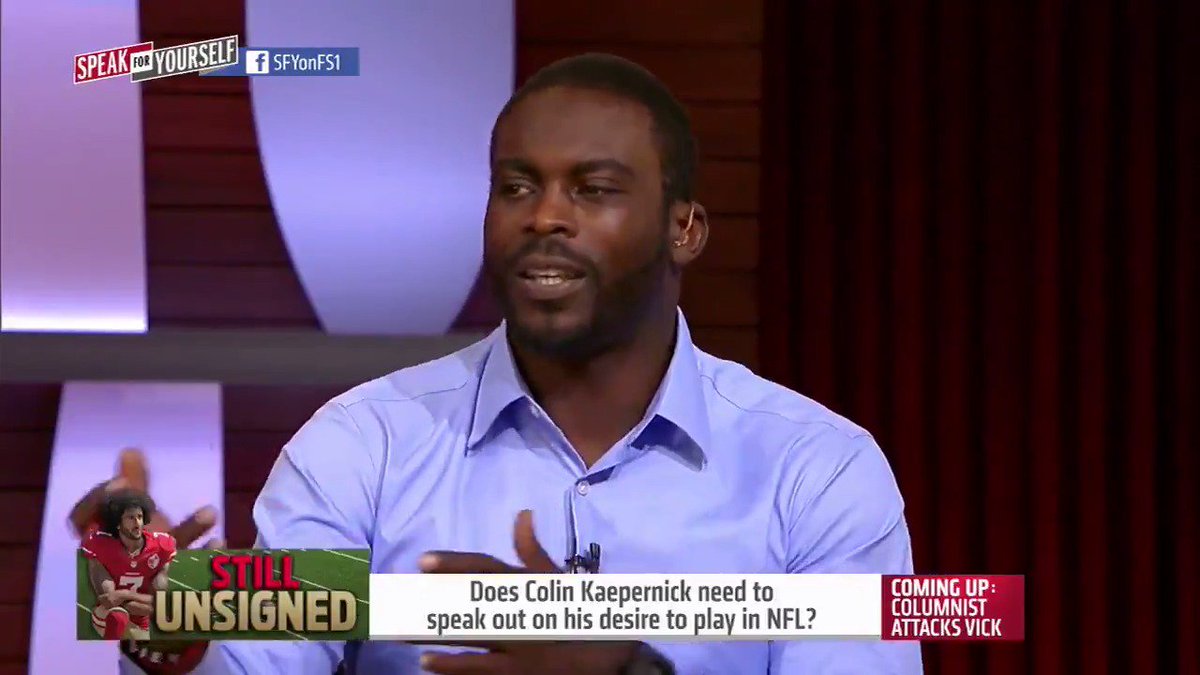 Sounds an awful lot like the argument Black boys just shouldn't wear hoodies or they won't be shot by armed neighborhood watchmen on their way home from the corner store, huh? Actually, it sounds more like Stockholm Syndrome, which Kaepernick perfectly pointed out on Instagram after hearing Vick's words, which are particularly interesting given his past legal troubles (and cornrow hairstyle) and the fact that it wasn't the people with afros who wanted to crucify him for engaging in dog fighting.
After the much-deserved backlash, Vick attempted to clear up his words on Twitter, saying Kaepernick's lack of a job has nothing to do with his 'fro.
Unfortunately, even without that detail, Vick's words are still problematic and reek of a man who'd rather sacrifice the lives of Black people than risk taking a stand to make a change.
Madamenoire.com